"Follow your passion." "Take this personality test." "You will make $75,000." "Add an objective statement to your resume." "Just keep applying to jobs online." "Never...
"Follow your passion."
"Take this personality test."
"You will make $75,000."
"Add an objective statement to your resume."
"Just keep applying to jobs online."
"Never give up."
Traditionally, higher education moves slow. But the job market does not. How can university career services departments adapt to better prepare students for the job search grind?
Build community.
It's tough to get a job that you actually want by submitting applications into the internet void, even if you optimize your resume with keywords.
According to Glassdoor, each corporate online job posting attracts 250 applications. Of those applicants, four to six get interviews. That's about a 2% shot at success, which is why human beings remain the best job search resource.
Career services teams should spend more time drinking coffee with hiring managers, inviting engineers to campus and hosting networking events than conducting resume-writing workshops or updating internal job boards, which are often hard to find and difficult to navigate.
In order to build a large, engaged network while they are still in school, students need to learn how to say, "I need advice" instead of "I need a job." Their goal should be to hear, "Call me when you graduate" multiple times every semester, not to write the best resume.

Most students do not recognize the value of the magic words "I am a college student." Instead of sending students to online job boards, career services advisors should direct them to Meetups and community groups like #yesphx. Advisors should be less concerned about placement stats and more focused on empowering students to conduct successful job searches.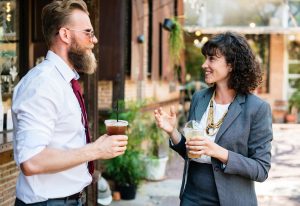 Of course students need resumes, but the ability to write clever cold emails and the confidence to ask a professional to grab a coffee can actually transform the trajectory of their careers.
Collab on campus.
According to a 2017 Gallup survey, less than 20% of undergrads turn to career services departments for advice on applying to jobs or graduate school. "A major factor that contributes to the underutilization of traditional career services is their passive approach," said University of Advancing Technology Dean of Student Affairs Dana Frasca.
"Universities should proactively integrate career development into the academic experience. Career services departments can't stand alone," Frasca said.
Students often turn to faculty first for career advice. To capitalize on these established relationships, career services teams should train and partner with faculty to ensure consistent messaging.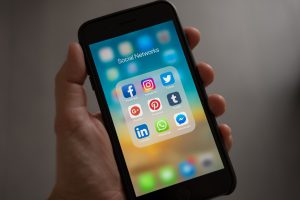 In today's digital age, students may be less inclined to go out of their way to visit a brick-and-mortar career center. Advisors can reach these students by utilizing social media and hosting events in the dorms.
Other less obvious campus partnerships can help enhance the department's credibility. For example, the UAT career services team recently moved from Student Services to HR. They regularly collaborate with the marketing team and share employer feedback with the provost, who uses that information to make hiring decisions and curriculum changes.
Set realistic expectations.
A lot of students think that graduating with good grades is good enough.
They don't actively contribute to open-source projects on GitHub. They did not revamp their church's website, teach 5th graders how to code or start a club. They didn't spend time outside of school to make something awesome. They do not belong to a community. They think LinkedIn is for losers.
These students will most likely start their careers in help desk, customer service or admin jobs. That's a harsh reality for people who just spent thousands of dollars because they want good jobs, which is why 80% of them go to college.
Talent Branding Specialist Carmen Cannon has encountered a few recent grads with impractical salary goals. But she says it goes beyond wages. "Some of them have an unrealistic perspective of the type of positions available and the type of work they should be doing."
This disconnect between reality and expectations prompted UAT Manager of Faculty Ally Videtic to ask the career services team to overhaul the English 101 labs. Now English 101 students—who are mainly 18-year-old freshmen—learn how to network effectively and write cover letters that don't suck!
Pay your people.
A lot of well-meaning career services professionals clock in at 8 am, update the job board, meet with a few students, conduct a one-size-fits-all resume-writing workshop and then clock out at 5 pm.
Their LinkedIn profiles sound like this: "Career Services Professional with 10 years of Higher Education experience. Excellent communicator with proven track record of leading teams and meeting goals." Boring!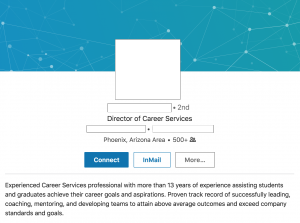 These advisors haven't applied for a job in years, and some of them have never worked outside of higher education. They don't venture off campus much. They do not teach their students to think outside of the job description box. The community would not miss them if they quit.
They also take home $600 a week.
Want to join the team of forward-thinking educators and advisors at UAT? Check out our current opening at www.jobs.uat.edu.