Founder's Hall
Founder's Hall is the center of UAT's vibrant residence life community. Situated right on campus, Founder's Hall is just one minute across the quad from your classes and is the perfect complement to the UAT classroom experience.
Within Founder's Hall, the residence staff creates and nurtures connections through activities, clubs and enlightening programming. The UAT residential life program supports our residents through the transition from dependence to independence and achieving their role as a positive force in society. Resident Assistants (RAs) are peer mentors who live in Founder's Hall to help build an inclusive community and are available to assist students with their transition to university life and also during their educational journey at UAT. They are an informative source for campus activities, academic matters, campus and community resources, and administrative procedures. Combined with UAT's technology-infused campus, living in Founder's Hall provides students the full breadth of everything UAT has to offer.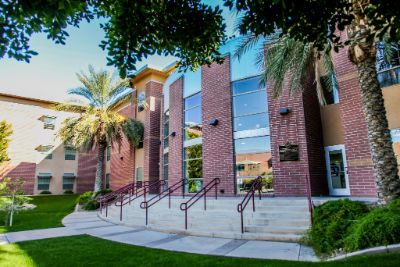 Residence Hall Address
2627 W. Baseline Rd
Tempe, AZ 85283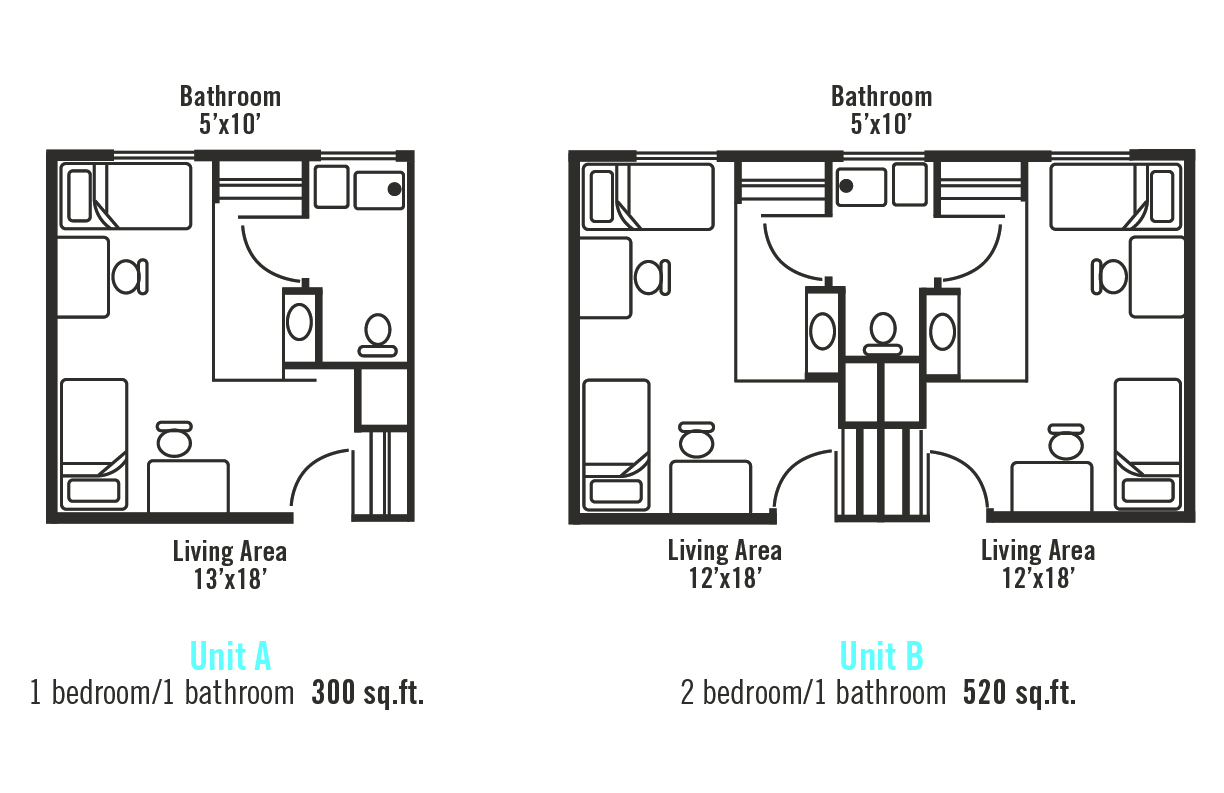 Floor plans
Residents of Founder's Hall will live in one of these two floorplan options. Two students live in a room, each with their own individual lease.
Each room includes:
2 twin XL beds
2 desks
2 closets
2 dressers
Sink
Bathroom
Open shelving
Explore Founder's Hall & Residence life