How can we tell if UAT is the right place for you?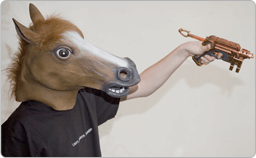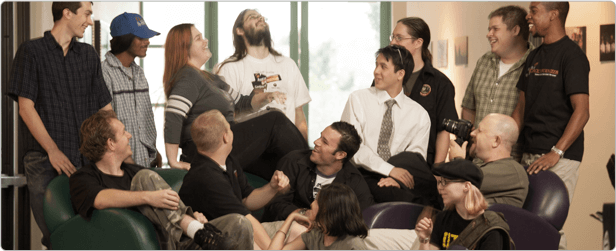 University of Advancing Technology strives to admit students who embody our passion for technology, are a cultural match with our technology University, demonstrate sufficient levels of academic achievement, and have a dedication to life-long learning. Factors considered in our college admissions process include, but are not limited to, leadership experience, community and extra-curricular involvement, awards/honors, and career aspirations.
UAT's applications for admission require pertinent information about prior education, current educational goals and personal data. In addition, applicants are asked several questions about their passion for technology and their leadership skills. These questions are designed to help us consider non-traditional reasons for admission, such as how you might fit into the distinctive community at this technology University, additional measures of aptitude to be a successful student, and how you plan to continue as a lifelong learner after you have earned your degree. Speaking of fit, each of the technology degree programs at UAT suggest personal attributes that will help you select the best program fit and prepare you for success post graduation. These programs include the cyber security degree, robotics degree, film production degree, and computer science degree, to name a few.
Are you G33K enough for UAT? Show us! Contact UAT's Admission Advisor at (602) 383-8228 or (877) UAT-GEEK to learn about our admissions requirements.
Who Gets Accepted?
UAT welcomes exceptional students who are passionate about learning in every phase of their life. Just as important in the admission process at this private technology college are your passion and aptitude for technology. For instance, a good student who has been programming or building websites or embedded systems robots is of more interest to UAT Admissions than someone who has not demonstrated an aptitude for technology, but has the best of grades and test scores. We understand the nation's top innovators may not necessarily have the nation's top scores—in other words, we're looking for students with the passion and commitment who have the best chance to lead as technology innovator. 
UAT's Admissions Office seeks students who not only demonstrate intelligence but also fit well with our unique technology-infused campus culture. Our technology University accepts great students who may also be geeks, hackers, gamers, mad scientists, film buffs, people who communicate best with a keyboard, those connected to their iPad 24/7, Anime fanatics, and most of all, people who are passionate about learning—not just while they're in college, but when they're on vacation, eating dinner, walking the dog or just sitting there. In other words, we're looking for people just like you!
For undergraduate admissions, factors considered by the Admissions Committee include, but are not limited to, high school academic achievement, leadership experience, community and extracurricular involvement, awards/honors, technology involvement and experience, and career achievements and aspirations. All students must have a high school diploma from an accredited institution or a General Equivalency Diploma (GED) prior to beginning their first semester at UAT. In addition to high school transcripts, all applicants are encouraged to submit ACT and/or SAT scores and college transcripts for review. Other criteria apply as well.
For graduate level admissions, the Graduate Admissions Committee evaluates each student as a whole and strives to admit those who embody our vision and values. The committee evaluates all applicants based on their academic achievement, leadership, experience, research aspirations, professional accomplishments and community involvement. The committee may identify deficiencies to commencing graduate coursework, including training on specific software or additional undergraduate coursework. The Graduate Admissions Committee may waive one or more of the required materials or standards based on the strength of an applicant's preparation. All applicants must submit a resume of experience, have graduated from an accredited university or completed at least six (6) semesters of undergraduate coursework. Other criteria apply as well.